Diploma of Share Trading and Investment
Learn how to trade any share market like a professional
At the Wealth Within Institute we're all about results.
That's why we've worked hard on ensuring the Diploma of Share Trading and Investment (10234NAT) arms you with skills and strategies that provide consistent and profitable results in the share market.
These are the same techniques used by professional traders and fund managers to manage tens of millions of dollars of client funds.
We've proven what works and it's for this reason why the Diploma of Share Trading and Investment is Australia's only Government accredited share trading and investing program.
This means there is independent evidence that on completion you will be competent and confident in the application of the techniques and strategies taught.
You're supported by over 30 Years' experience in the share market...
You wouldn't step on to a plane flown by a pilot with zero flying time. Likewise when you're learning how to trade and invest in the share market you must be sure you're learning from those that 'walk-the-talk'.
The Diploma materials have been written by professionals with over 30 years experience in the share market and finance industry. This experience flows through to our support staff.
When you join Wealth Within you will benefit from comprehensive support delivered by our team of assessors. Each assessor has studied and completed Wealth Within's education and is a trader in their own right.
Experts in making trading the share market easy to learn...
Our students often tell us we're very good at taking the seemingly complex and making it very easy to understand. The finance world is filled with jargon that for those seeking to learn how to trade it may seem like you need a degree just to comprehend what you're trying to learn.
You won't have such issues studying at Wealth Within.
Our courses are specifically designed to suit even the newest of aspiring traders right through to those who have many years of experience.
Get the hands-on, practical training you need to succeed
Reading about trading, on its own, is an ineffective approach to achieve your goal of trading and investing profitably.
You must also integrate practical application of the skills you learn to achieve competency. Theory by default is not enough.
When you study with Wealth Within we guide you through various exercises to ensure you not only understand the theory of what you're learning but how you can apply what you learn in a real world and also receive feedback from our team of experts as you progress through each module.
Course Structure
This course consists of five modules:
Module 1: FNSFMK501 Analyse Financial Markets and Information
Module 2: STIFMK502A Analyse Market Trends
Module 3: STIFMK503A Trade Market Trends
Module 4: STIFMK504A Apply Price Analysis to Market Trends
Module 5: STIFMK505A Apply Pattern Analysis to Market Trends
Testimonials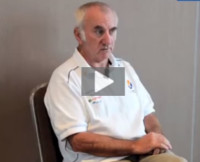 I have read numerous books on aspects of trading/investing ranging from Guppy to Elder to Tharp. The most enjoyable was on the life of Jesse Livermore by Richard Smitten. I would, however, rank your Diploma much more highly than anything I have read or studied before. Congratulations. Darrel W, NSW
Having completed the course with Wealth Within, I do feel wealthy enough in the knowledge to continue my trading with confidence. I have traded both paper & $$$$ with double digit profits. Chris C, SA
Read what other clients have to say
Traders Stories
Read articles published on the success of our students in Your Trading Edge:

Analyse Financial Markets and Information

Analyse Market Trends

Market efficiency
Understanding technical analysis
Understanding fundamental analysis
Key trading strategies
Key elements of a successful trading plan
Trading software
Setting up a trading account
Using leverage to trade

Analysing price based data
Bar analysis
Volume analysis
How to trade using volume
Constructing bar charts
Analysing bar charts
Analysing candlestick charts
Analysing Gann swing charts
Trend analysis and trading with the trend
Techniques for Identifying Peaks and Troughs

Trade Market Trends

Apply Price Analysis to Market Trends

Understanding Dow Theory
Trading using Dow Theory
Applying Gann's Counter Trend Theory
Trading using Gann's Counter Trend Theory
Trading using Gann Swing Theory
Applying trendlines
The golden rules of trendlines
Trading using trendlines
Managing risk including your money management rules

Back testing and techniques for determining your overall profitability

Support and resistance
Predicting support and resistance levels
Gann's 50% rule
Trading using Gann's 50% rule
Understanding price ranges
Applying Gann's price ranges and levels
Applying Fibonacci price levels
Applying price extensions and retracements
Using price tables
Trading using price analysis
Strategies for combining price analysis with other trading techniques to effectively trade the market

Apply Pattern Analysis to Market Trends

Phases of the market
Understanding accumulation and distribution
Continuation patterns
Trading using reversal signals and patterns
Trading using volume and reversal patterns

Candlestick patterns
Reversal patterns
Reversal signals
Projecting price ranges from continuation and reversal patterns
Strategies for combining price and pattern to increase profits
Enquire Now
for more information including the course handbook and course fees
Who is the course suitable for?
Presented in an effective, down to earth manner that delivers results, this comprehensive trading course demystifies the share market, teaching you techniques and strategies you can use immediately to take control of your financial future.
Given this, the course is suitable for anyone who:
actively manages their self-managed super fund
wants to trade for additional income or to replace their income
is new to the share market wanting to learn proven techniques and strategies
is a private share trader seeking specialist advanced trading techniques
OR a professional seeking:
to work in areas such as stock broking and financial advisory roles
a career change and aspiring to work in the finance and investment industry
a professional servicing the finance and investment industry
an internationally recognised qualification
On completion of the course you will:
Have a workable profitable trading plan
Understand and know how to use technical and fundamental analysis
Understand how to analyse and use bar, candlestick, and Gann swing charts
Know how to analyse volume to understand the market sentiment
Understand different market phases and how to take advantage of them in your trading
Understand trends and safely use trend trading methodologies to profit from the share market
Understand a variety of entry and exit trading techniques and know which ones to use for different stocks
Predict future support and resistance price targets
Interpret continuation and reversal patterns and know the exact point when a trend will reverse
Be able to implement and act on money management rules to protect your capital
Have the tools and ratios required to determine your overall profitability
Trade over the short, medium and long term
Understand how to trade in bull and bear markets
Plus a whole lot more that will ensure you achieve your financial goals
Register Now
to receive more information on the share market courses offered
Pathways
On completion of the Diploma, students may be eligible for credit towards the Bachelor of Business (Finance) at institutions both locally and offshore subject to meeting the universities entry requirements.
Comprehensive Support
Professional Development

You are provided with a comprehensive and support learning environment to ensure you understand and can implement the strategies and methodologies
taught.

Support services include:

Access to expert practitioners throughout the course
Online webinars and forums
Email support
Educational and chat forums
Plus comprehensive feedback to keep you on track

For students seeking CPD Points, the Financial Planning Association of Australia offers students who successfully complete each module 15 CPD points for a total of 75 points while CPA Australia offers students 1 point for each hour of study.

The Diploma is also recognised by ASIC for RG 146 Training in Securities and approved as one of the CPE-recognised professional qualifications by the Securities Commission of Malaysia.

Students from Malaysia who undertake the course as part of their ongoing professional education requirements will receive 20 CPE points on completion of the Diploma.

.
Why choose Wealth Within for your share trading education?
With so much hype surrounding the share market, Wealth Within have raised the bar in the industry to set quality standards in the level of education being delivered by developing Australia's first and only Diploma of Share Trading and Investment.
The benefit to you is that our courses are independent evidence that you will be competent and confident in the techniques and strategies taught.
Choose Wealth Within and you will:
Receive the highest quality share trading education in Australia that delivers results
Learn proven and tested investment strategies to directly invest in the market
Understand how to safely and profitably trade the share market
And we have to proudly say that the majority of our clients have achieved just that – although full credit goes to them because as the saying goes, 'the teacher arrives when the student is ready'.
While expertise takes time to acquire, studying the share market with Wealth Within means you will develop the right skills and knowledge in a supportive environment whilst working with experts in their field.
ACPET Code

Wealth Within is an endorsed member of the Australian Council for Private Education and Training (ACPET) and as such adheres to ACPET Code of Ethics which defines our obligations to students, the public and to other providers of education and training services.
Fee Protection
The Institute acknowledges that it has a responsibility under the Standards for Registered Training Organisations (RTOs) 2015 to protect the fees paid by students in advance of their training and assessment services being delivered.
To meet our responsibilities, the Institute holds current membership with the Australian Council for Private Education and Training (ACPET) Australian Students Tuition Assurance Scheme (ASTAS).
ASTAS coverage is approved by the VET Regulator and is required when either directly or through a third party, a prospective or current learner prepays fees in excess of a total of $1,500.00 (being the threshold prepaid fee amount) for a course leading to an accredited award;
What the Tuition Assurance Scheme provides
Should the Institute be unable to continue offering a course, ACPET will arrange for any eligible student who has prepaid their fees and who has not been withdrawn from the course, and has not completed units of study and courses of study due to:
the course not commencing on the agreed starting date;
the course ceasing to be provided after it has started; or
the full course not being delivered because a sanction has been imposed on the provider
to either:
be placed in to an equivalent course such that;
the new location is suitable to the student, and
the student receives the full services for which they have prepaid at no additional cost to the student, or
be paid a refund of any prepaid fees for services yet to be delivered above the threshold prepaid fee amount.