Welcome to a different education...
One where you come first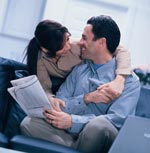 If you want to learn to trade to take control of your financial future, and you want to partner with an education company whose share courses are specifically designed to ensure you will still be profitably trading not just today, but in ten and twenty years time, then welcome to the Wealth Within Institute.
The key to ensuring the trading education you receive will deliver the returns you want is in the quality content and practical hands on support you receive throughout your education.
After all you don't want to learn too late that the education you've received is a hindrance rather than investment in your financial future or worse still, that the education you've invested in just simply doesn't work for you.
That's why all our courses are designed to ensure your success. The strategies and techniques you'll learn are used every day to successfully manage tens of millions on behalf of clients through our Boutique Investment Division, which consistently provides returns well in excess of the industry average.
Share Courses
And you'll get a choice, with our self contained Short Course in Stock Trading, which will teach you how to trade, through to our flagship Diploma and Advanced Diploma courses, which will add sophistication to your trading, enabling you to generate higher profits and trade with more confidence and certainty than over 95% of all traders.


It doesn't matter what your trading objectives are, whether it is to holiday with your family, pay for your kid's tuition, earn extra income or to support yourself in retirement…we've got a course to get you there.
Every share trading course offered by the Institute must pass our rigorous standards for content and student support because it is your ongoing success that comes first. And if you choose to complete our flagship Diploma course and receive the only nationally accredited award offered not only in Australia but the world on how to trade shares, you will be making an investment in your future that you will be able to use for the rest of your life.
The courses are recognised under the Australian Quality Training Framework which gives you peace of mind in knowing that on completion you will be competent and confident in the application of the techniques and strategies taught.
Study at the Institute and you will receive an education designed to ensure you are not only receiving everything you will ever need to be successful and profitable in the share market in any market condition but also one where personalised support and service are only a call or email away.


Alternatively speak to one of our Client Services Consultants by calling 1300 858 272 or Melbourne direct on 9290 9999.